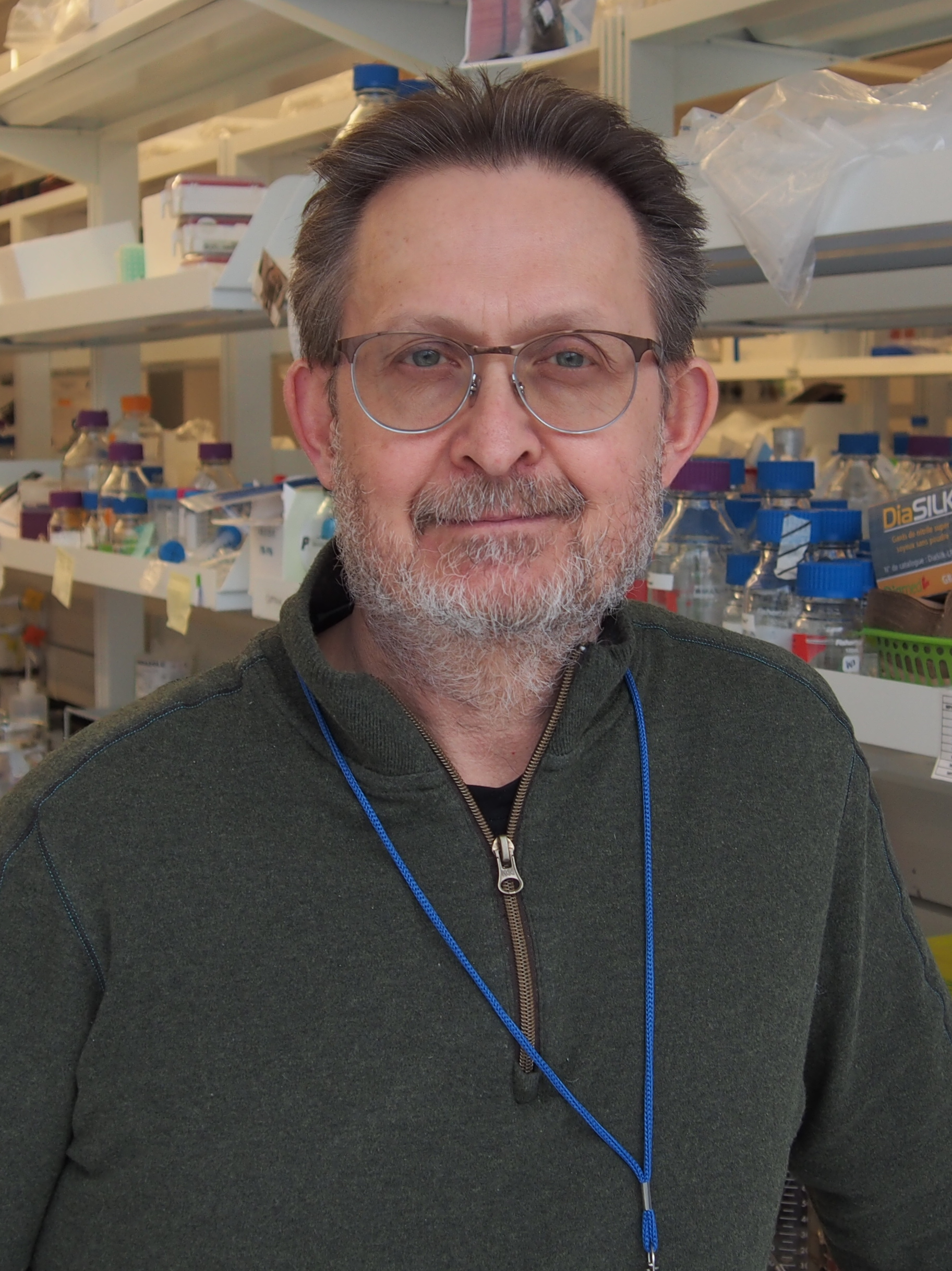 Warren W. Wakarchuk
Principal Investigator
Warren has been leading a glycobiology team since 1994. His expertise is in carbohydrate active enzymes, especially their structure and function. His team has been developing enzymes for the synthesis of bioactive molecules in vitro and in vivo. When not directing the team he can found cooking or playing guitar.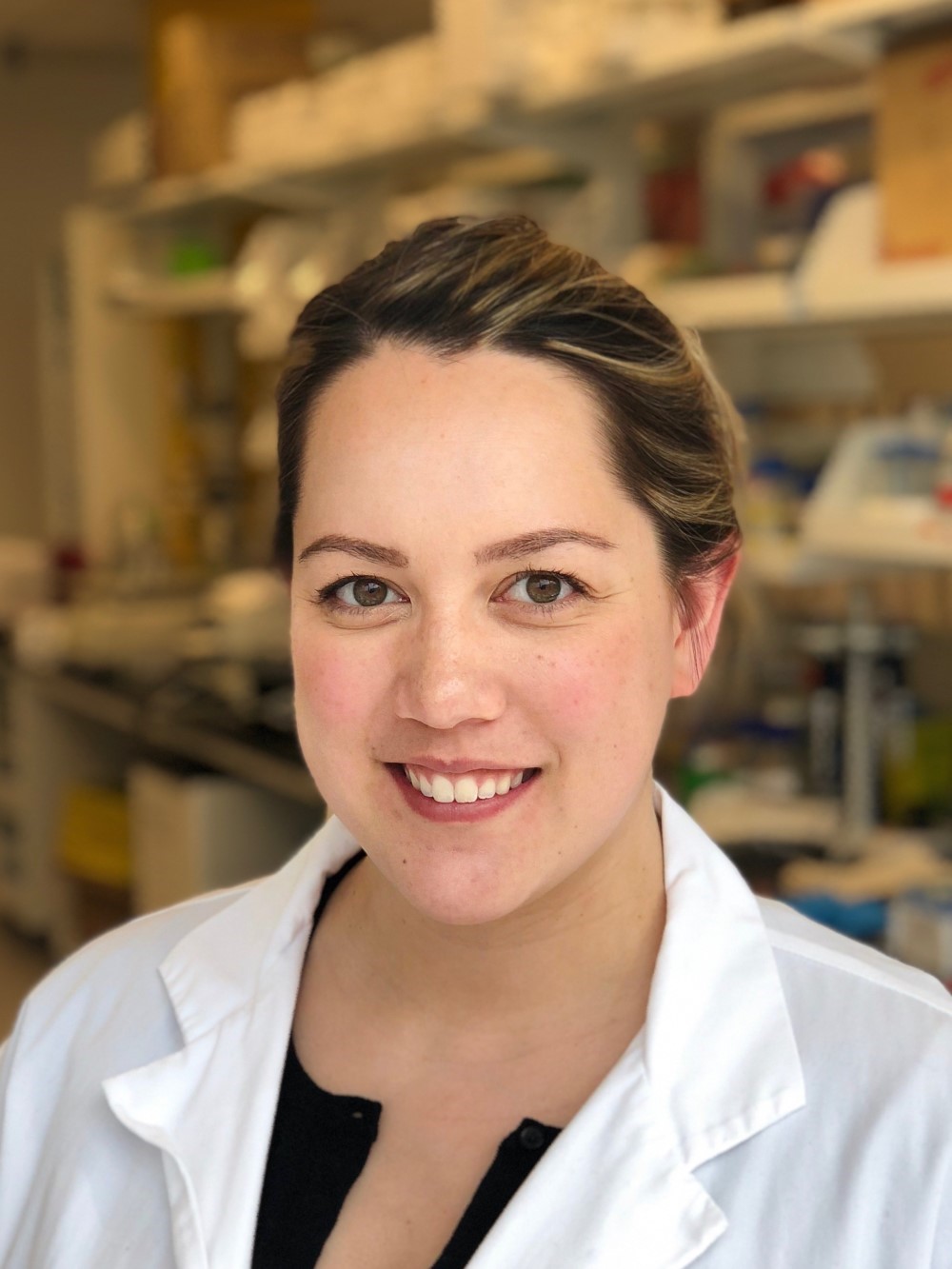 Nakita Buenbrazo MSc
Lab Manager
Nakita divides her time among all the projects in the Wakarchuk lab. She is an expert in enzymatic synthesis, master of protein expression and purification. Nakita has a passion for teaching and has trained many of the Wakarchuk lab undergrad alumni!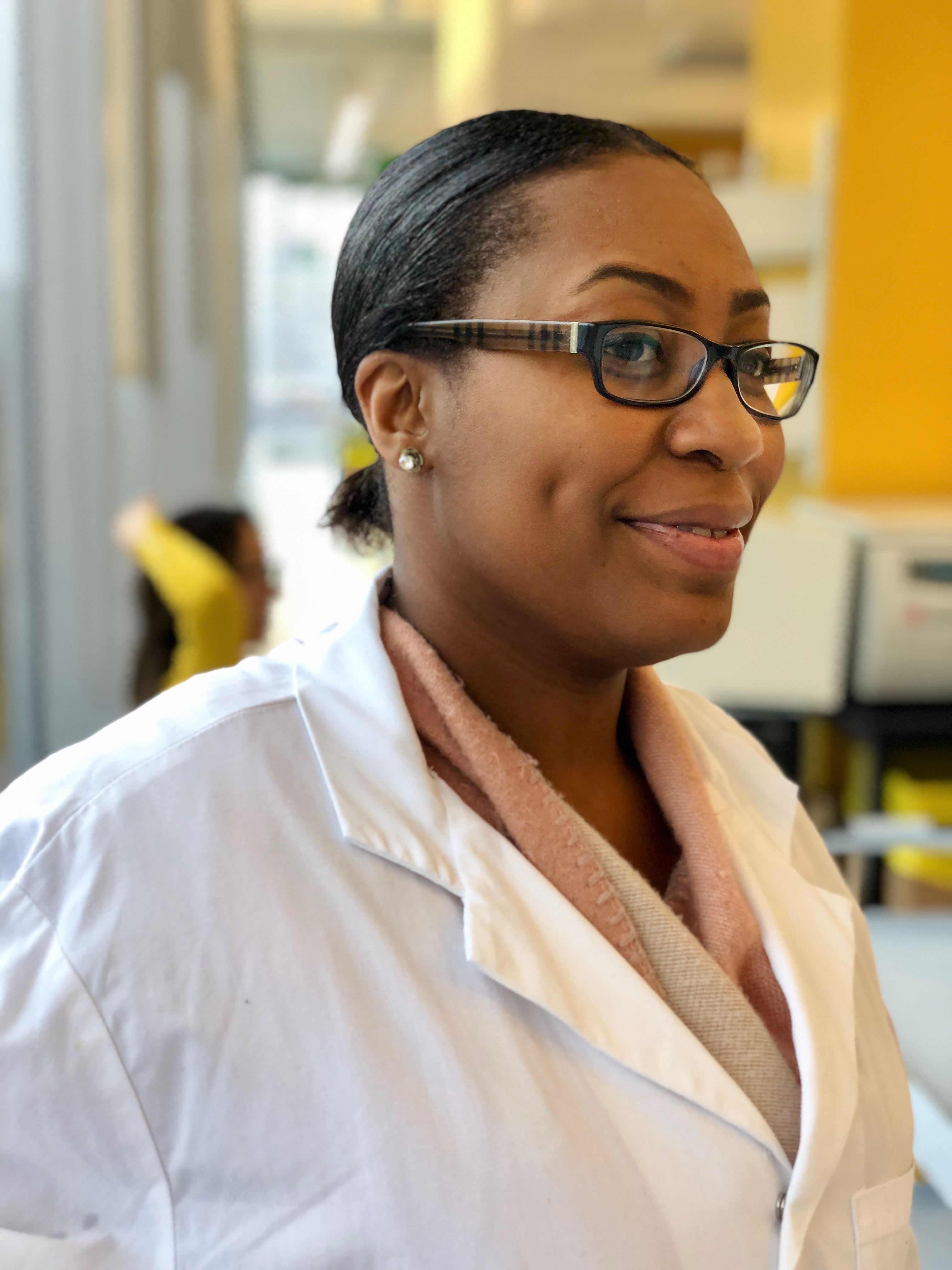 Aju-Sue Francis MSc
Technician
Aj has been applying her microbiology expertise to using Corynebacterium glutamicum as an expression host for a variety of proteins of interest to the Wakarchuk lab. She is helping to develop new expression vectors for this work.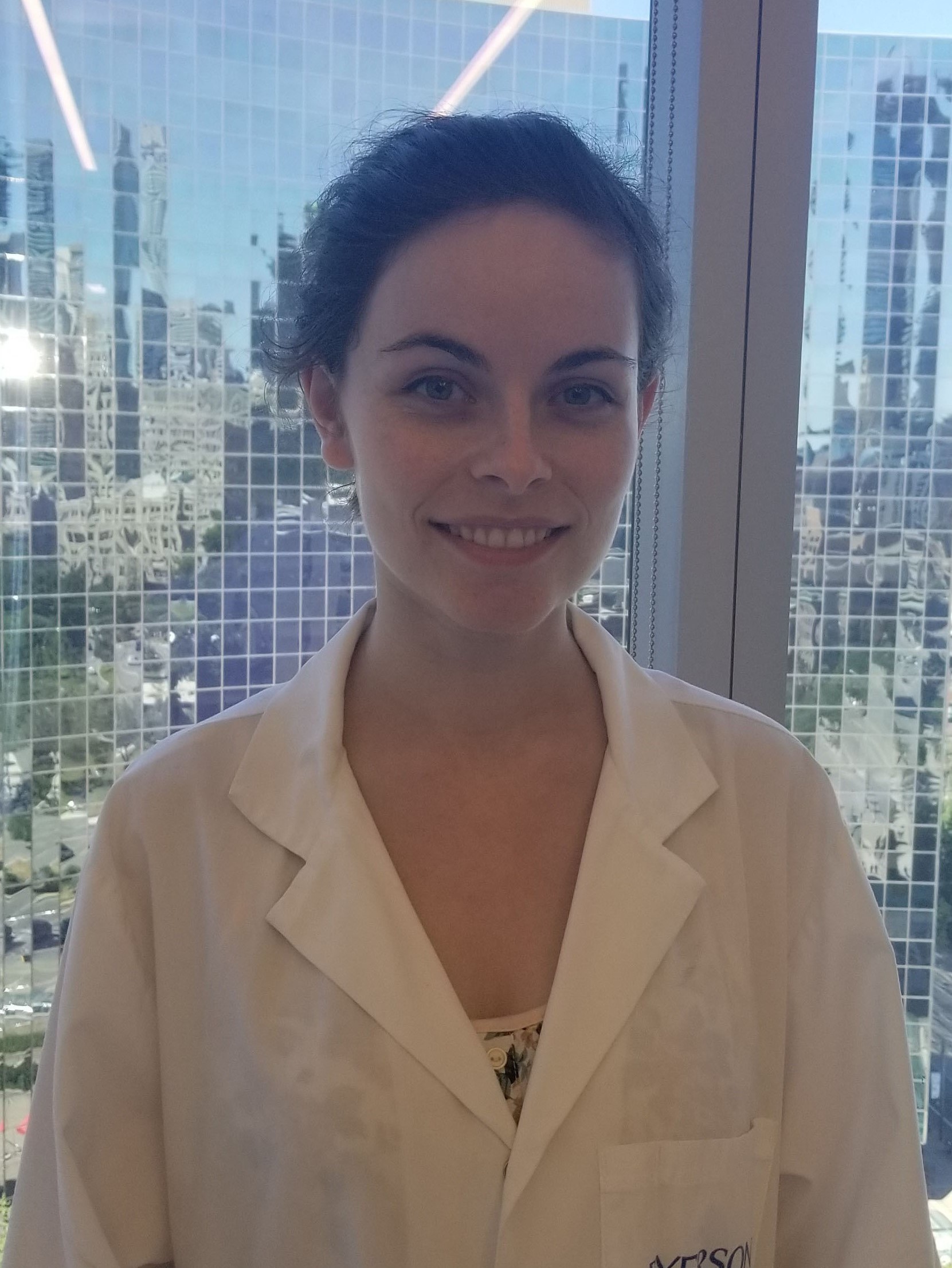 Nicole Thompson BSc
Technician
Nicole is recent graduate of Waterloo University. She is working on enzymatic modification of glycopeptides, as well as characterizing the protein glycosylation performed by the synthetic OGO operons in E. coli.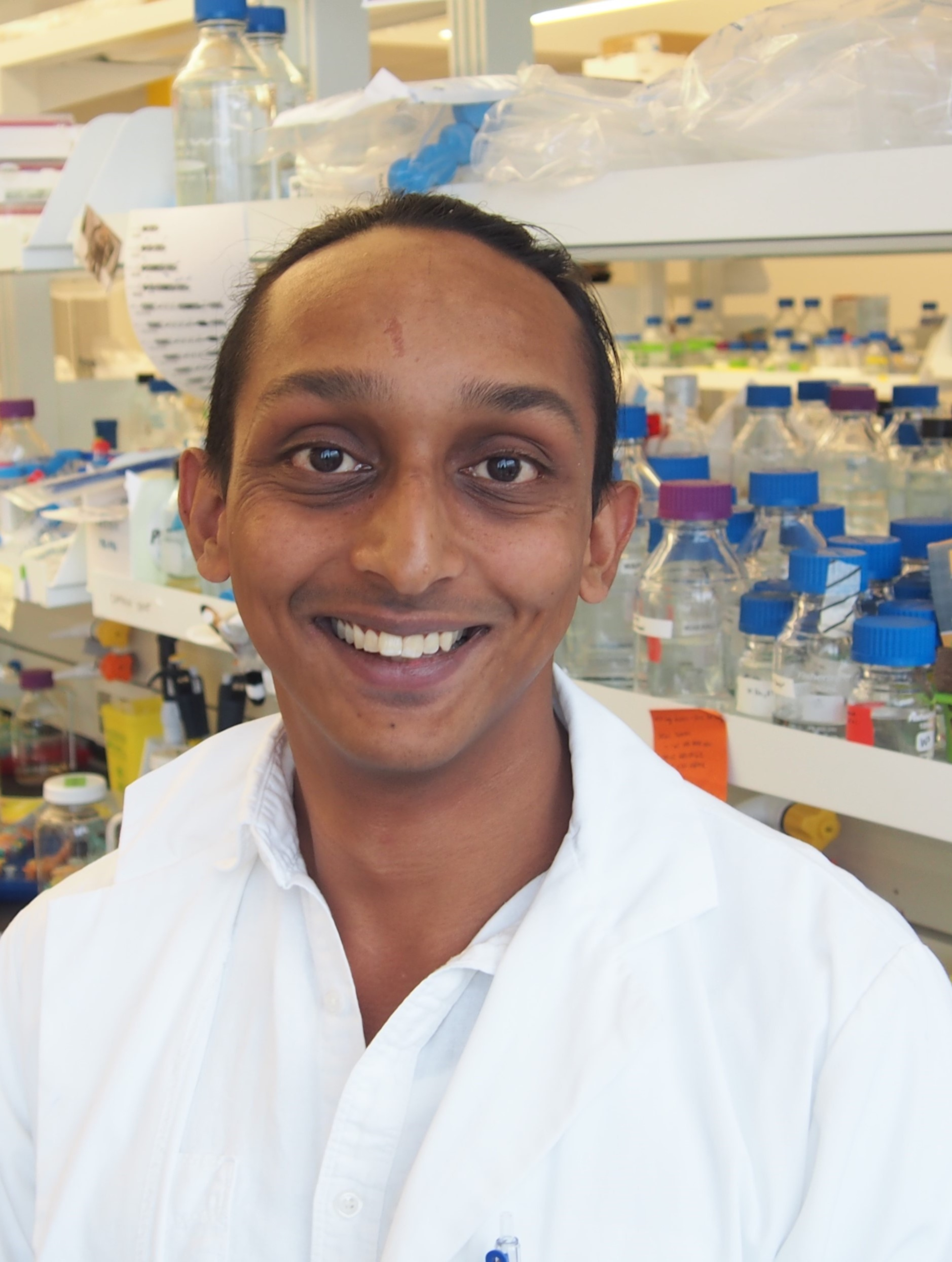 Hirak Saxena MSc
PhD Candidate
Hirak has taken on a lead role in unravelling the O-mannosylation in Actinobacteria. He is applying synthetic biology to studying the biochemistry of this process in the hope of working out if this modification is coupled to protein export, and if there is a communication component to the story. He has also been working on the in vitro remodelling of therapeutic protein glycans.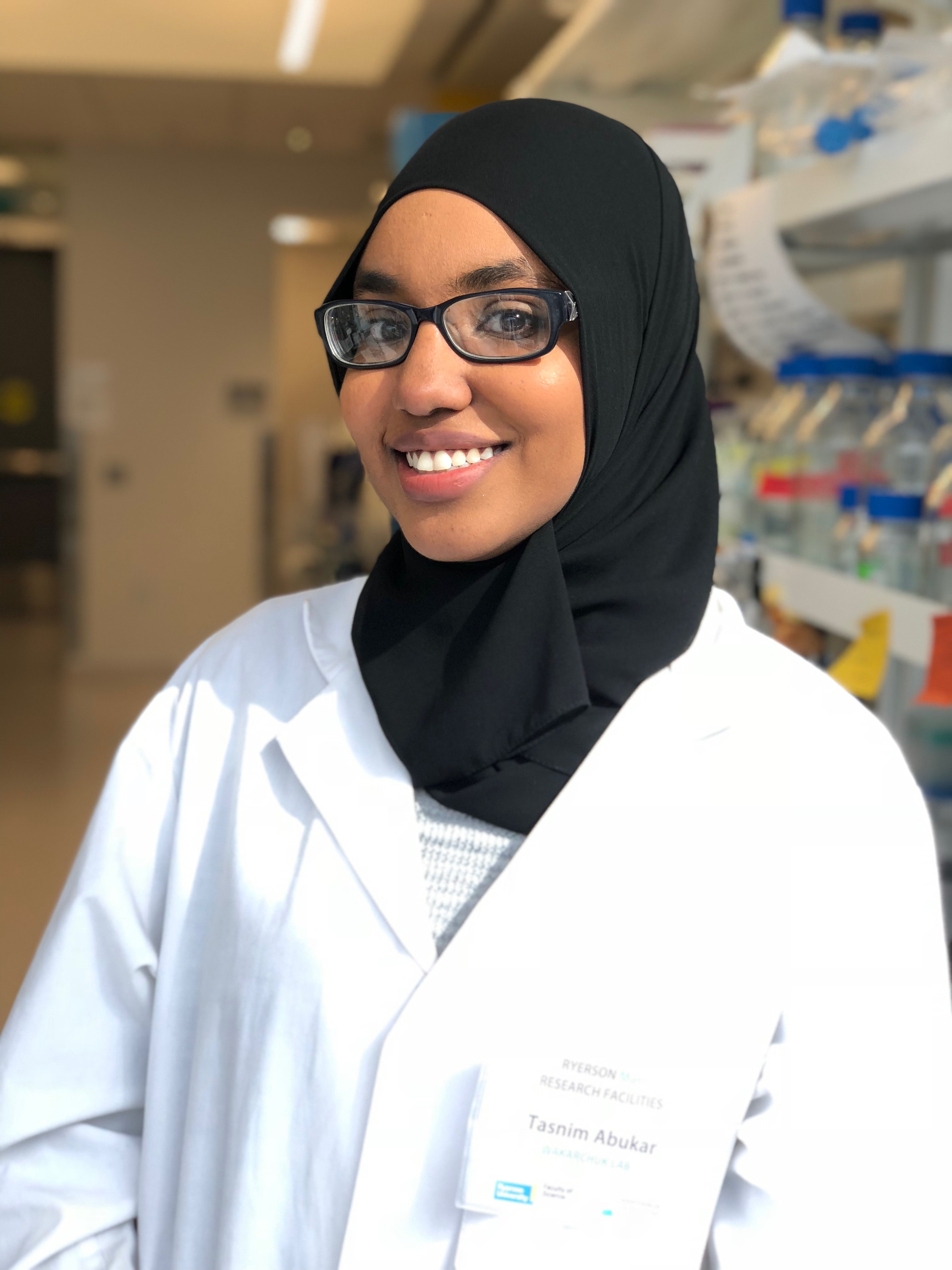 Tasnim Abukar BSc
MSc Candidate
Tasnim is working between the Wakarchuk and Koivisto labs. Her chemical biology expertise is being applied to making fluorescent probes for enzyme studies as well as binding protein discovery and characterization.
Sadia Rahmani BSc
MSc Candidate
Sadia is working between the Wakarchuk and Antonescu labs (link to Antonescu lab here). Sadia's cell biology expertise is being applied to functional studies of recombinant therapeutic proteins from the OGO project, as well studying how the O-GlcNAc modification is playing a role in regulation of clathrin mediated endocytosis.